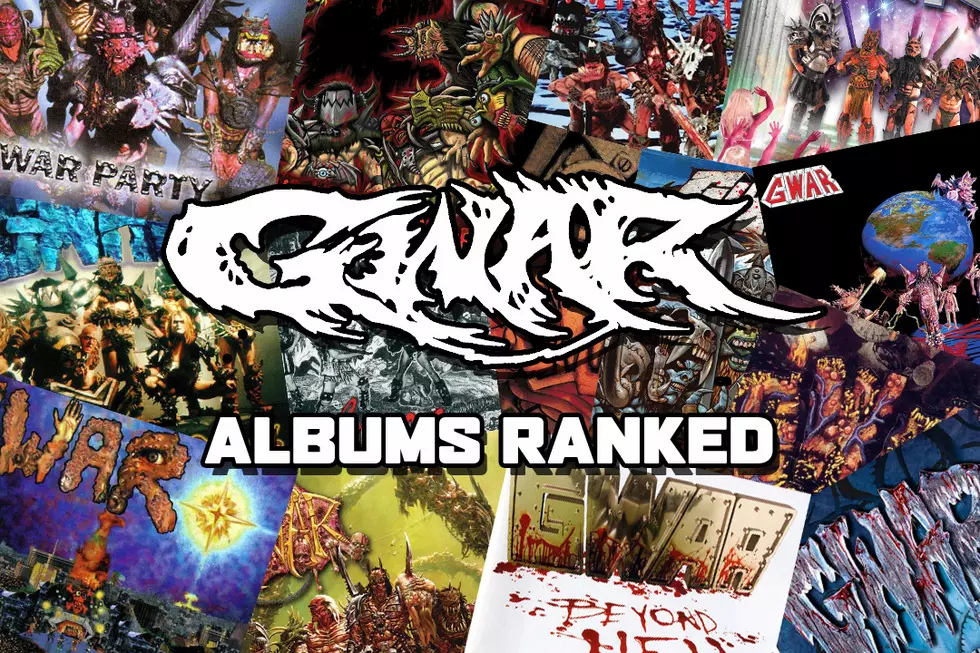 Metal Blade / Priority / DRT / Master Records / Shimmy Disc
Listen up, pathetic humans: The time has come for us to rank the works of our Scumdog lords and masters, GWAR! Ever since thawing from their Antarctic ice prison on Earth, they've been on a mission to slay everything that moves in one of the most ludicrous and enjoyable bands the world has ever witnessed. Somehow, us Bohabs have managed to survive countless shows where Oderus Urungus (R.I.P.) and his crew have touted some of the most recognizable figures in pop culture, history and politics onstage for ceremonial slaughter.
This delightfully gory and often times humorous stage show typically casts a towering shadow over GWAR's musical output. Sure, many dismiss the band as a gimmick, but those willing to dive into the music will surely find something that resonates with them as the band have a varied discography, from their punk origins, satirical renditions of current trends, to the decidedly metal era beginning in the new millennium.
Perhaps the most mesmerizing aspect of GWAR was Dave Brockie's commitment to the Oderus Urungus character. With one of the most destructively imaginative minds in heavy music, he lived the character and was able to create an entire, albeit ridiculous, world in which to immerse himself. Yes, his lyrics are crude and crass, but there's a disarming wit found within his personality, which often made its way on camera for unsuspecting viewers to witness. Well-read and keenly on top of current events and politics, his seemingly out-of-left-field comments had an intriguing way of being salient.
GWAR have seen some of its members return to the stars, namely Oderus Urungus and Flattus Maximus (Cory Smoot), but with carnage still left to unleash on Earth, the band is far from done and have enlisted new singer Blothar (Mike Bishop, formerly Beefcake the Mighty) and continue to slaughter until there's "Nothing Left Alive."
Scroll through the gallery below as we rank GWAR's albums from weakest to strongest.