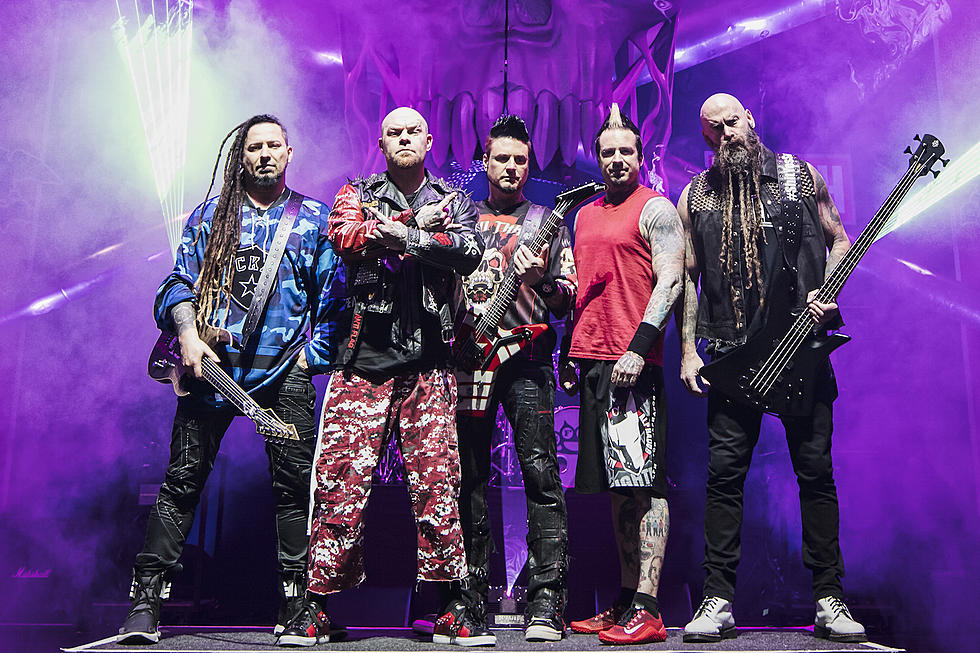 Five Finger Death Punch Name Dropped in 'Jeopardy' Question
KENNETH SPORSHEIM
Five Finger Death Punch bassist Chris Kael got quite the surprise when his band popped up in a question on last night's (Jan. 24) episode of the popular quiz game show Jepoardy.
While the question didn't necessarily require the contestants to be familiar with Five Finger Death Punch and their music, it seems at least someone on the program's staff was. Instead, the clue was related to the film Kill Bill as host Alex Trebek stated, "Five Finger Death Punch got its name from a deadly move Uma Thurman used in this Tarantino movie series."
The correct response was, "What is Kill Bill?" but plenty of non-headbanging viewers at home were probably wonder "Who are Five Finger Death Punch?"
Kael posted a screenshot of the question on Instagram, commenting, "In a life that never ceases to amaze, this ranks pretty high up on the list of 'Things That Amaze Chris Kael' for $600, Alex," adding the hashtags "#LivingADream," "#Humbled" and "#ShitYesSon."
There's been a number of instances where rock and metal artists were featured either in clues or as answers to Jeopardy questions with Megadeth being one of the most recent examples.
Now, we've got one for you: This drummer, notably of progressive group Scale the Summit, is now touring with Five Finger Death Punch following Jeremy Spencer's departure.
The correct answer: "Who is Charlie Engen?" Coincidentally, if you're wondering more about him, find that out here.
100 Metal Facts You May Not Know