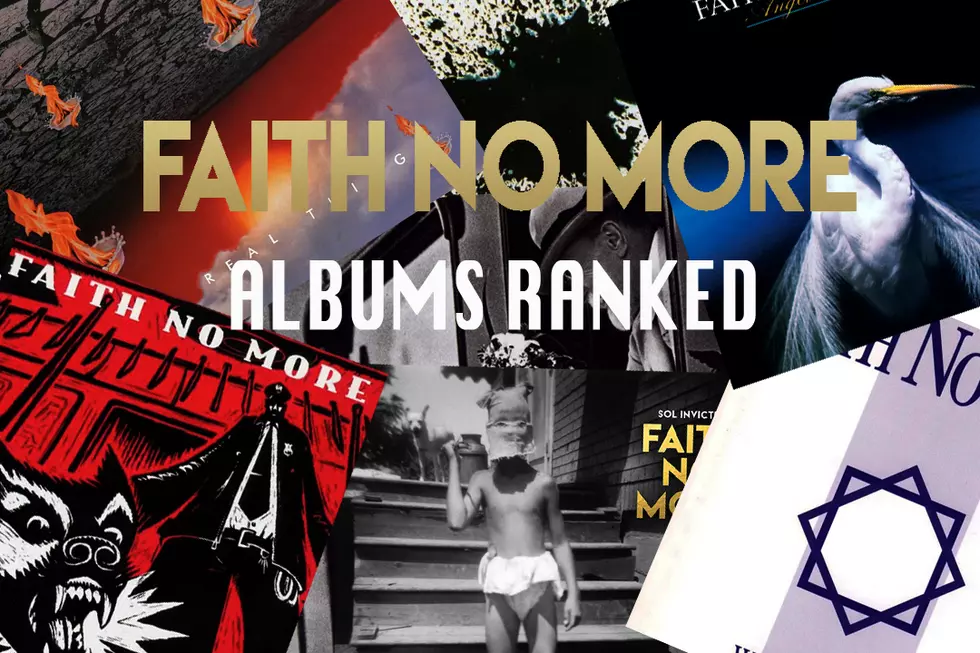 Faith No More Albums Ranked
Loudwire
Most artists find success by conforming to the mainstream, but not Faith No More. Success came to meet them on their own terms, and the outcome is one of the most individualistic career arcs in rock 'n' roll.
But then, Faith No More always did things differently, whether it was recruiting an L.A.-based singer in Chuck Mosley (after a brief liaison with a pre-fame Courtney Love) even though all the other band members – bassist Bill Gould, keyboardist Roddy Bottum, drummer Mike "Puffy" Bordin and guitarist Jim Martin (a former bandmate of Metallica's Cliff Burton) – resided in San Francisco.
The group's first two albums, 1985's We Care a Lot and '87's Introduce Yourself flew headlong against the monotonous, fit-in-or-die conventions of '80s rock, before a change of singer (to Mike Patton) and sheer serendipity transformed their third, 1989's The Real Thing, into a paradigm shifting smash hit, capable of bridging the music underground and MTV mainstream, despite its tenacious oddness.
Next came globally acclaimed tours and continually inventive studio efforts like 1992's Angel Dust and 1995's King for a Day…Fool for a Lifetime, but a revolving door situation in the guitarist position (Martin gave way to Trey Spruance, who refused to tour and gave way to roadie Dean Menta, then Jon Hudson) combined with other factors to expedite the band's breakup following 1997's Album of the Year.
For twelve long years Faith No More would lay dormant while its musicians pursued other interests and musical endeavors (most public of all singer Mike Patton, whose vocal acrobatics and general eclecticism soon became legendary), before reuniting to tour and then, finally to record a new studio album in 2015's Sol Invictus, to the delight of a resiliently devoted fan base.
What Faith No More will do next can only be guessed, so why keep the suspense at bay by clicking through the gallery below to see how the studio albums they've released thus far rank.
See More Albums Ranked Below