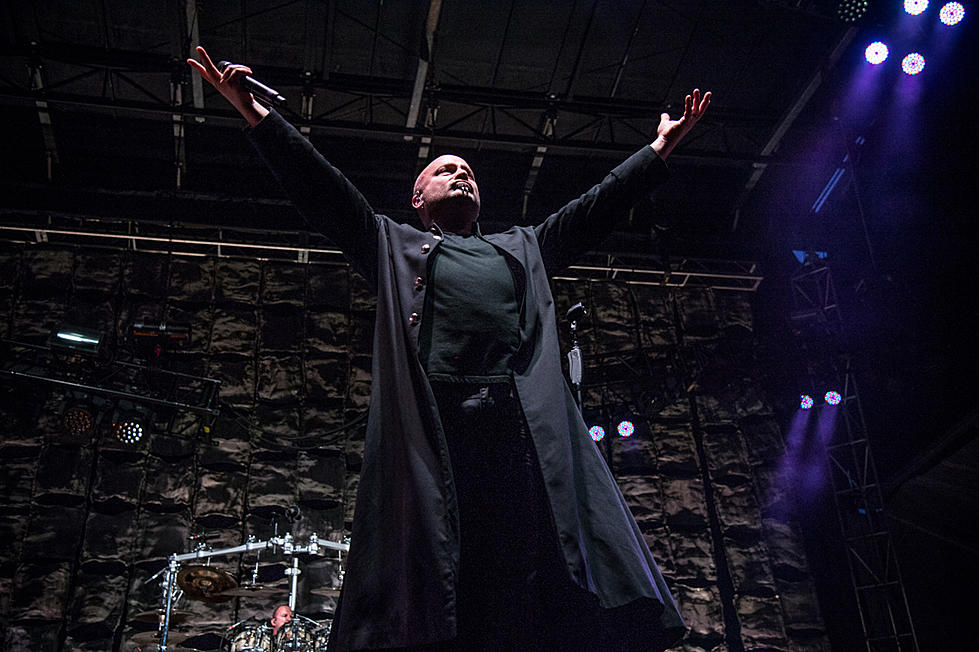 David Draiman: Disturbed to Release Acoustic EP Before New Album
Amy Harris, TheFirst3Songs.com
Disturbed have been road warriors since the release of 2015's Immortalized, but the album cycle appears to be winding down and the band has been looking ahead as to what comes next. David Draiman laid out what fans can expect in a new interview with Rock Antenne.
"Well, the plan at this particular point in time is to take a little bit of time off, spend some time with our families, get some personal stuff done," the singer began. "We have an acoustic EP that we're working on. That's something we've wanted to do for years that we just never had the time or the opportunity to. So that we'll be working on in between our LP releases," Draiman continued.
As for the new full length, the frontman offered, "And then probably 2018 we will head back into the studio to record the next record and hopefully have a release sometime in late 2018 and hit the road 2019 again."
The plan echoes the one guitarist Dan Donegan had detailed earlier in the month. Talking about the writing process, he explained, "I'll just save some riff ideas and readdress them later at another time, once we're all in the right headspace for it. But anytime we've written, it always has to just come naturally, when we all feel that we're ready. There's never any pressure of saying, 'We have to start writing right now.' We don't like to put any kind of time frame on things."
Disturbed have been enjoying an overwhelmingly successful return since ending their hiatus in 2015 along with the release of the chart-topping Immortalized. The band received an extra boost with their surprise Simon & Garfunkel hit cover version of "The Sound of Silence," which even received a Grammy nomination for Best Hard Rock Performance.
David Draiman on Rock Antenne
Where are Disturbed on the Top 50 Metal Bands Who Released Their First Album in the 21st Century?
10 Unforgettable David Draiman Moments