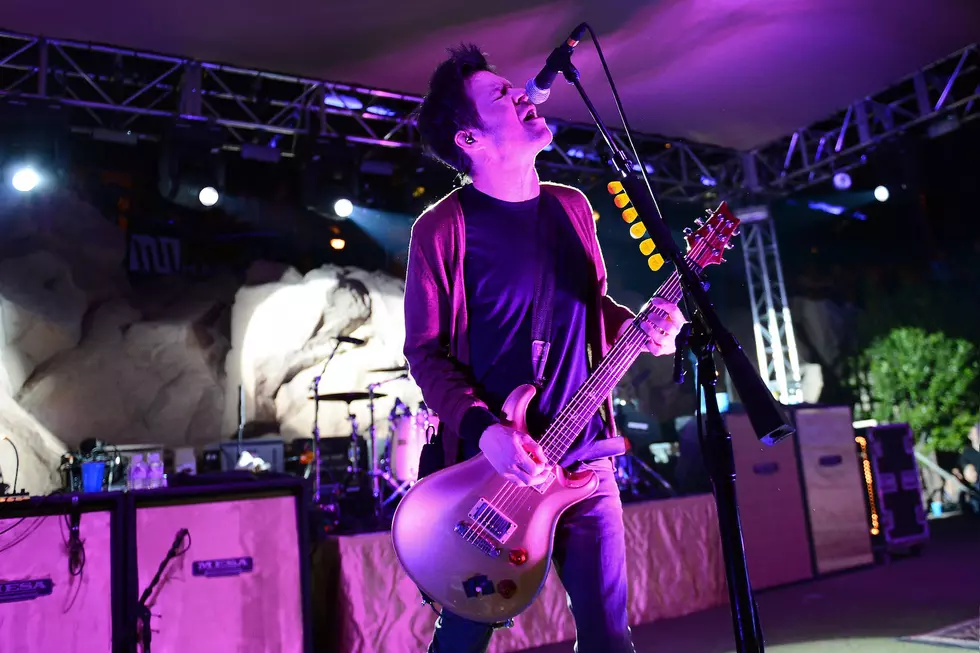 Chevelle to Start Recording New Album In a Week
Ethan Miller, Getty Images
During the interview, the Loefflers gave a timeline of new Chevelle album activities, and they offered an estimate of how many songs would appear on the eventual release. Watch the video down toward the bottom of this post.
"We go in, in like a week, to start tracking," Pete explained of the band's plans while defending their decision to mostly skip live performances over the past 18 months. "So it's been about a year-and-a-half of writing. And we've only played 13 shows in a year and a half. We kind of have been in lockdown."
Sam concurred while giving an idea of the amount of tunes in the works. "I think we have have about 18 tracks that we've been working on," he said. "We'll see what happens. Probably 10 [will appear on the finished release]."
"We're gonna work for three weeks and then pass out," Pete added in comical fashion, "and then see how much we get done in that time." Shortly after, Chevelle hit the road with Three Days Grace and Breaking Benjamin and more for a slew of concerts around the U.S. this summer. See those dates here.
Chevelle Speak With 99.7 WRKZ's Ronni Hunter