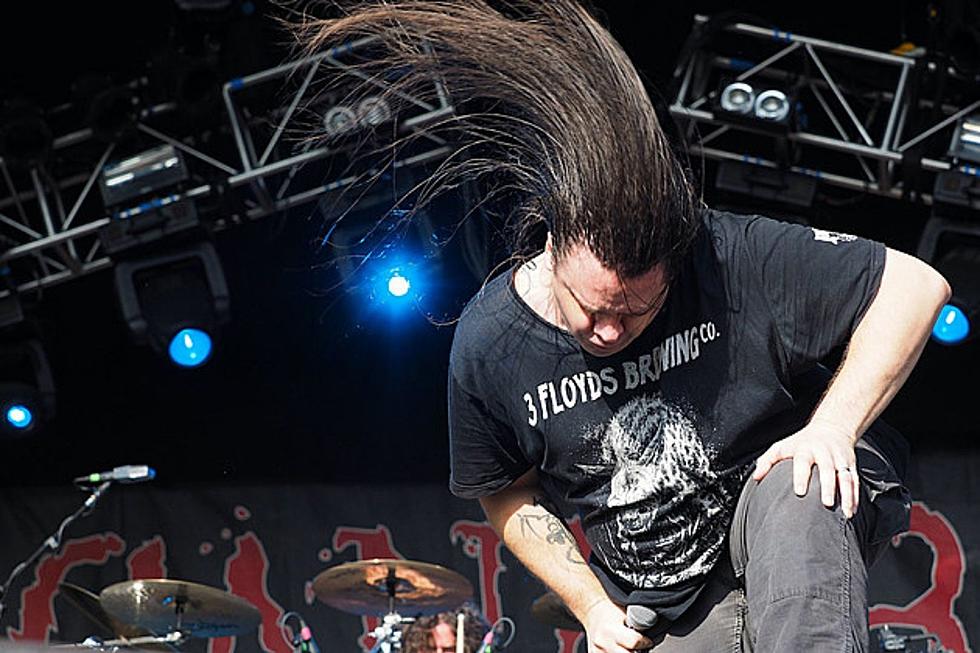 Cannibal Corpse Lead Singer Has Lost Nearly 50 Pounds With Weight Watchers
Mick Hutson, Getty Images
The lead singer of Cannibal Corpse, George "Corpsegrinder" Fisher, has lost nearly 50 pounds and it's all thanks to Weight Watchers.
Corpsegrinder was on the Vox&Hops podcast with Matt McGachy when he revealed his weight loss. Before he started the Weight Watchers program, he says he weighed 309 pounds. His wife started doing WW with his wife just a few days after his birthday in July 2021.
The interview took place before Cannibal Corpses's February/March tour, according to Blabbermouth. The singer says he did the program together with his wife and oldest daughter and hopes that he can drop even more weight before the next tour.
The vocalist says he could feel the difference when Cannibal Corpse played at the Psycho Las Vegas festival last summer "I probably had lost about 25 pounds, and I could tell onstage. Even though we hadn't played in a while - we hadn't played in a show in over a year - I could tell that I lost weight." He added that he felt better and stronger because of the weight loss.
The Cannibal Corpse lead singer says that he plans to lose more weight "cause I know how much better it made me feel, as far as being onstage. I'm not getting any younger, so you've gotta take care of yourself. And I really feel that it helped me."
Way to go Corpsegrinder! Cannibal Corpse's next tour stops are in Brazil and Peru in May before the band heads back to the States for their show in Jacksonville, Florida in June.
Cannibal Corpses's George "Corpsegrinder" Fisher Talks About His Weight Loss With Vox&Hops
22 Bands That Thrived With Their Second Singer
Sometimes, change proves to be good.