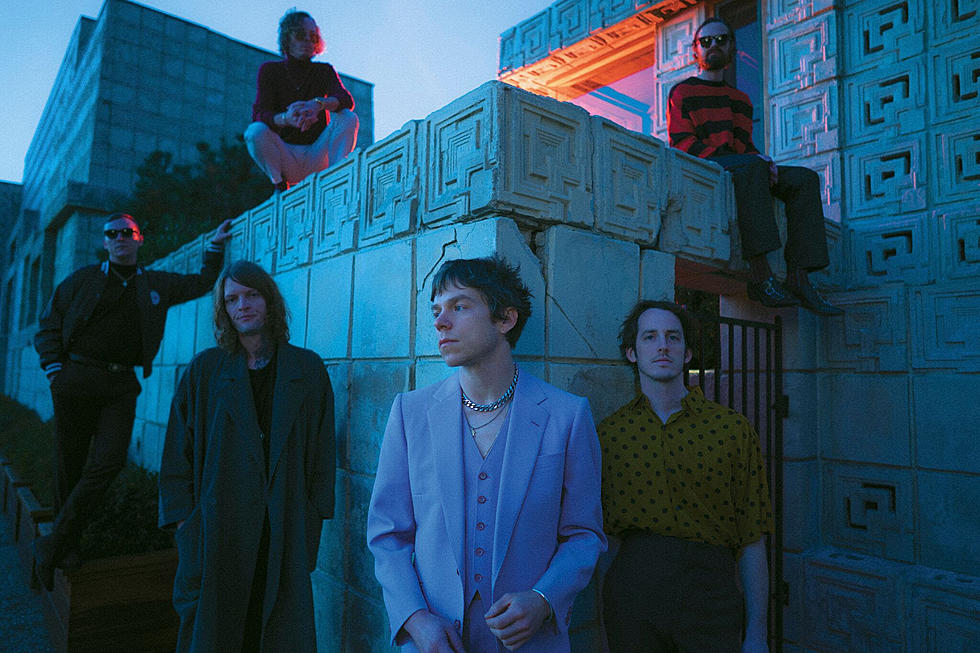 Cage the Elephant Announce 'Social Cues' Album, Release 'Ready to Let Go' Video
RCA Records / Photo by Neil Krug
Cage the Elephant will return in 2019 with their fifth studio album, Social Cues. The veteran band announced an April 19 street date for the disc via RCA Records and they've just unleashed a new video for the single "Ready to Let Go."
For their new effort, the band teamed up with producer John Hill in Nashville, working out of Battle Tapes Recording, Blackbird Studio and Sound Emporium, as well as making a jaunt out west to spend time at the Village Recording Studio in Los Angeles.
Singer Matt Shultz worked on the album during the unravelling of a relationship and he channeled that into this latest work, creating characters to share different parts of his story. The singer says, "It can be a vehicle to act out things that are hard to confront. When I'm creating, I try to put myself in a reactive state of improvisational thought. I let images just arise in my mind and wait for it to evoke an emotional response and then when it does, I know I'm on to something. I was watching a lot of Fassbinder films, like World on a Wire and The Bitter Tears of Petra von Kant. I was thinking about their beauty coupled with the graphic surrealism of Aronofsky."
As stated, the band just released the new song "Ready to Let Go" and singer Matt Shultz directed the artistic-looking video for the song. Take a listen and check out the clip below.
The Social Cues album is now available for pre-order at this location. Be sure to look for the band returning to the road in support of the album. Keep up with their touring here.
Cage the Elephant, Social Cues Track Listing + Artwork
Broken Boy
Social Cues
Black Madonna
Night Running (Cage The Elephant / Beck)
Skin and Bones
Ready to Let Go
House of Glass
Love's the Only Way
The War Is Over
Dance Dance
What I'm Becoming
Tokyo Smoke
Goodbye
2019's Most Anticipated Hard Rock + Metal Albums