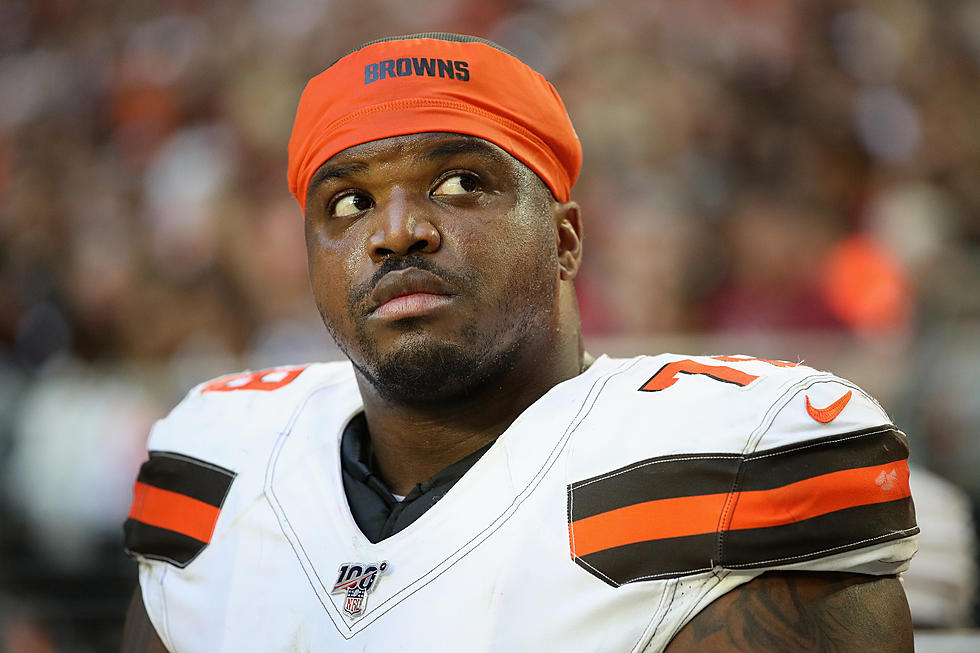 Browns OT Busted with 150 lbs of Weed at Sierra Blanca Checkpoint
Getty Images
If you aren't from the area, you might not know that no matter which way you head out of El Paso, you're going to run into a checkpoint. A lot of famous people have been stopped at these checkpoints. Including out very own Buzz Adams. He wasn't smuggling anything, but he did get stopped and had to let the dogs sniff every last bit of his brand new car.
Well, Greg Robinson, offensive tackle for the Cleveland Browns found out the hard way that they have drug sniffing dogs at the Sierra Blanca checkpoint.
According to the a statement released by the Department of Justice, Robinson had 156.9 pounds of marijuana with him when he was stopped. In the car with Robinson was his former Auburn teammate Quan Bray, and another man.
TMZ is reporting that border patrol also found 23 mason jars, a can-sealing machine, an electronic scale, and $3,100 in cash in Bray's jeans.
If convicted, the men could face up to 20 years in prison.