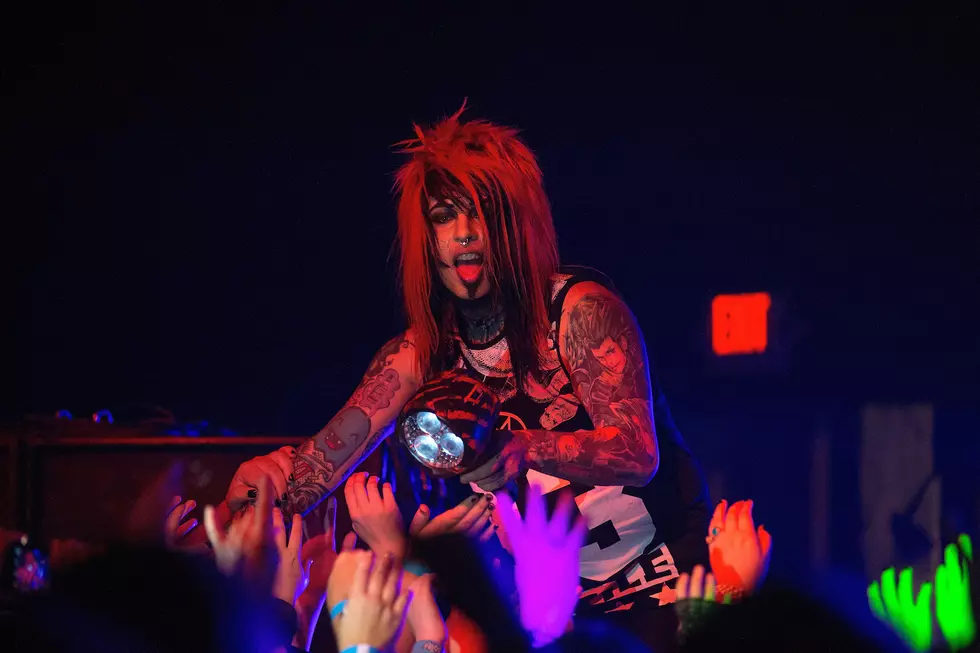 Blood On The Dance Floor Vocalist Accused of Rape + Sexual Assault by 21 Women, 16 Underage
Joey Foley, Getty Images
Blood on the Dance Floor's Dahvie Vanity has been accused of sexual assault by 21 women. A expose by the Huffington Post has documented a long line of allegations against 34-year-old Vanity, real name Jesus David Torres, including alleged incidents of forced oral sex, molestation and rape.
The first allegation dates back to 2007, when Vanity was investigated for an incident of forced oral sex with a 14-year-old when he was 22. The case closed after the reported victim refused to cooperate with the prosecution.
After MetalSucks published a list of sexual assault accusations against Vanity, Huffington Post began investigating, speaking to 12 women in 2018. The women detailed incidents involving anal and vaginal rape, molestation and forced oral sex. Two of the accusers said they were 13-years-old at the time of their assault.
Most recently, HuffPost have collected 21 testimonials from women across North America, ranging over the span of a decade. "Fourteen accusers said Torres forced them to perform oral sex, in many cases refusing to stop as they struggled to breathe or their mouths bled; the others said he raped or molested them," HuffPost reports. "Sixteen were minors at the time of the alleged incidents. Seventeen are quoted with their real names."
The Huffington Post have also documented a number of online communities that sprung up to discuss Dahvie Vanity's alleged sexual misconduct. Text messages sent to young girls and one explicit selfie of Vanity have been included.
"He made it all seem so normal, and even came to see me twice more after [he assaulted me]," says a woman who claims Vanity forced her to perform oral sex when she was 15. "I was a confused kid desperate for attention and had misplaced feelings for a predator. He made me feel special."
Another woman details Vanity prayed on her dream to work in the music industry. Just 15 years old, Vanity allegedly invited her to visit his Florida home so she could help BOTDF organize the band's merch. She claims after arriving and sorting through shirts, Vanity forced her to perform oral sex on him.
He just grabbed me by my hair and threw me to the ground," she says. "I was shocked and I felt stupid, like it was my fault."
Huffington Post have also documented Vanity's various defenders. The publication attempted to get a statement from Dahvie Vanity in-person, but he asked reporters to leave his property. Read the full report here.
12 Shocking Crimes in Rock + Metal History