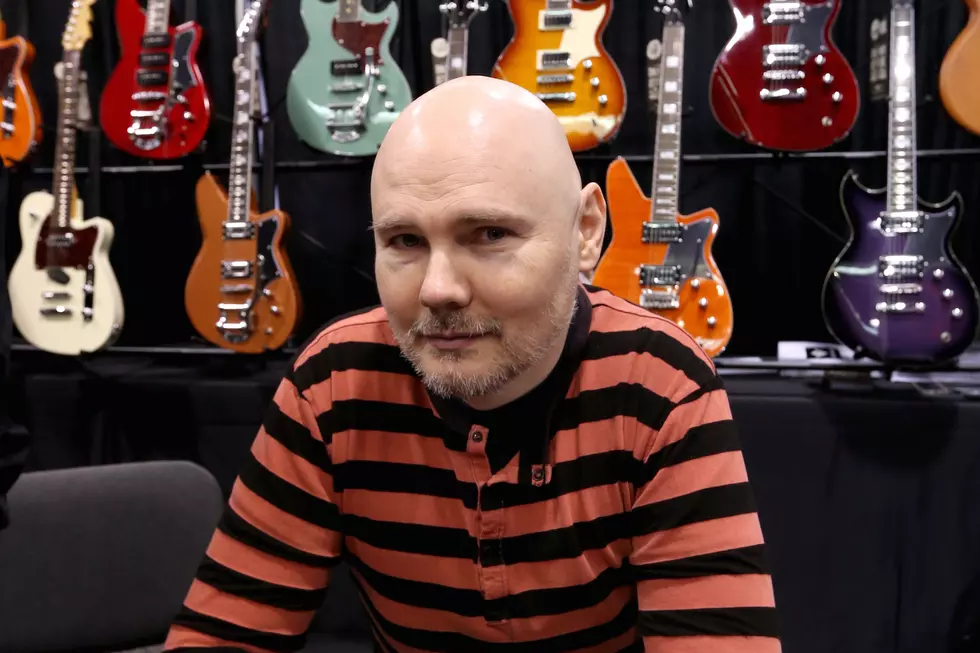 Billy Corgan to Perform Songs From Whole Career on Solo Tour
Jesse Grant, Getty Images
After spending the last year-plus playing with his original Smashing Pumpkins partners (minus D'Arcy Wretzky), Billy Corgan (or William Patrick Corgan as he's often billed these days) will finish out the year as a solo artist. However, while he won't be surrounded by his familiar bandmates, he does intend to play music from Smashing Pumpkins as well as tracks from the Zwan era and his solo works.
So far, Corgan has announced 12 shows, with both Los Angeles and New York getting three dates apiece. Starting out west in Los Angeles at the Lodge Room Nov. 4-6, Corgan will fill the trek with stops in Nashville, Tulsa, Lawrence (Kan.), Springfield (Mo.), Covington (Ky.) and Stroudsburg (Pa.) before wrapping Nov. 18-20 at New York's Gramercy Theatre.
As a solo artist, Corgan has issued the album The Future Embrace and Ogilala. With the Pumpkins, there have been 10 full length albums as well as a five-year period of Teargarden by Kaleidyscope songs. Plus, Corgan was part of the underrated post-Pumpkins project Zwan, who issued the Mary Star of the Sea album back in 2003.
Tickets for the run will go on sale this Friday (Oct. 4) at 10AM local time. Check into pre-sale and ticketing info here.
William Patrick Corgan 2019 Tour Dates

Nov. 4 – Los Angeles, Calif. @ LodgeRoom
Nov. 5 – Los Angeles, Calif. @ LodgeRoom
Nov. 6 – Los Angeles, Calif. @ LodgeRoom
Nov. 9 – Nashville, Tenn. @ CMATheater
Nov. 10 – Tulsa, Okla. @ CainsBallroom
Nov. 12 – Lawrence, Kan. @ LibertyHallinc
Nov. 13 – Springfield, Mo. @ Gillioztheatre
Nov. 15 – Covington, Ky. @ Madisontheater
Nov. 16 – Stroudsburg, Pa. @ Sherman_theater
Nov. 18 – New York, N.Y. @ Gramercytheatre
Nov. 19 – New York, N.Y. @ Gramercytheatre
Nov. 20 – New York, N.Y. @ Gramercytheatre
Top 90 Hard Rock + Metal Albums of the 1990s