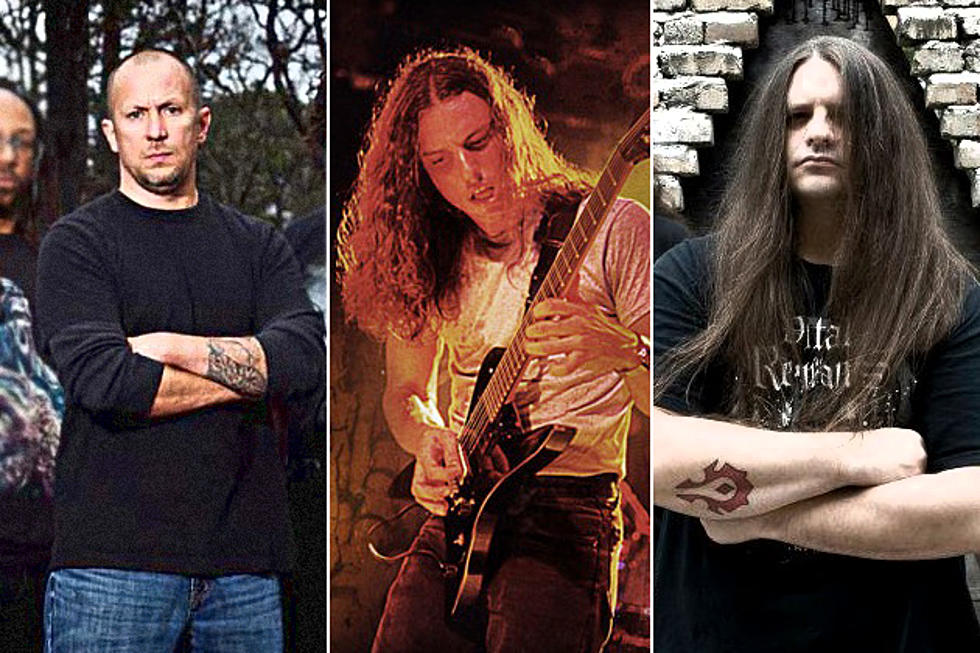 10 Best Death Metal Bands
Nuclear Blast / Relapse / Metal Blade
When death metal got its foothold in the late 1980s, extreme metal was confusing and divisive. Initially a surge of music spawned from Slayer's 'Reign in Blood' and Napalm Death's grinding madness, bands started emerging in pockets all over the world. Each pocket had its own immediately recognizable style as they worked to define what is now unequivocal death metal.
As with most lists, 10 is too short to mention the slew of names that deserve recognition for spearheading and innovating the death metal genre. Here, we're going to take a look at the bands who have done it the best over the course of their respective careers. Some death metal bands have been widely influential, but floundered after one or two albums.
What makes the following bands the best of the best is their influence, innovation, perseverance, evolution, and strength of their catalog. After the major label Giant Records signed Morbid Angel, they realized that death metal's market had a ceiling. Though death metal, and extreme metal on the whole, has seemingly enjoyed more popularity and acceptance among metal fans today, it is still a niche genre where only the best truly rise to the top and stay there. While it was no easy task, scroll through the gallery above to see our picks for the 10 Best Death Metal Bands!
10 Greatest Black Metal Bands