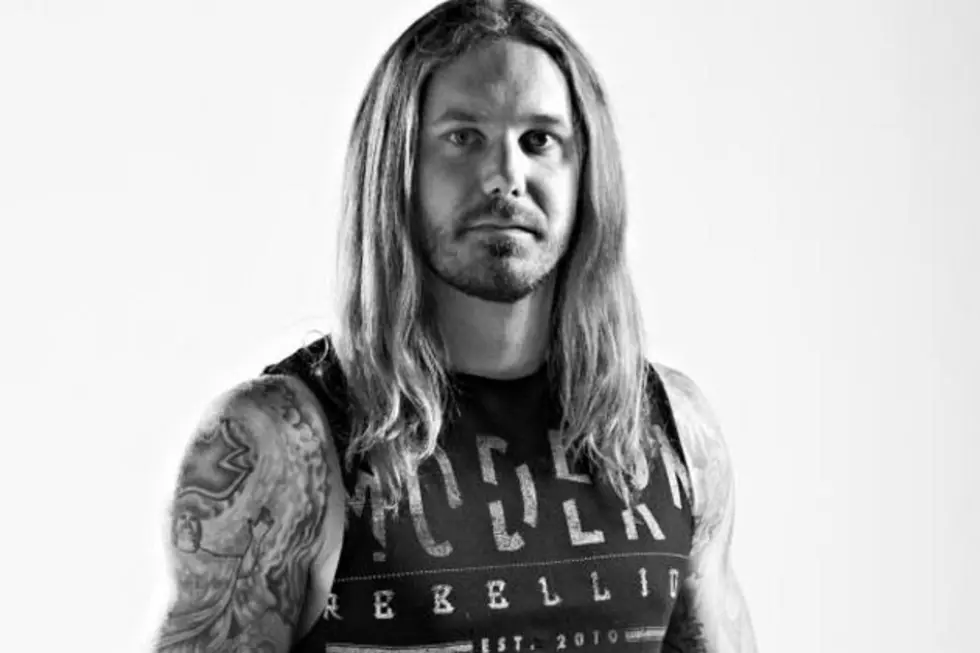 As I Lay Dying Vocalist Tim Lambesis Reportedly Set to Marry Fiancee in April
Metal Blade
If you're unfamiliar with the Lambesis dilemma, the vocalist was arrested in 2013 for attempting to hire a hitman to kill his estranged wife. He pled guilty to charges in early 2014 and was sentenced to six years in prison. After serving roughly three years, Lambesis was discharged Dec. 17, 2016.
The news of Lambesis' release broke yesterday (Feb. 9) when Dokken guitarist George Lynch, whose daughter was once engaged to As I Lay Dying guitarist Nick Hipa, revealed to Eddie Trunk that Lambesis was out of prison. Today, (Feb. 10) Metal Injection broke the news that Tim Lambesis is engaged to Amanda Dubord, a fitness model from San Diego. Lambesis and Dubord had been dating prior to the musician's 2013 arrest.
An Amazon wedding registry was spotted by a Metal Injection reader, which listed numerous items Lambesis and Dubord are asking from wedding guests. The pair will apparently get married April 29 in Carlsbad, Calif. The registry has now been made private, but a Google Cache version of the page can temporarily be viewed here.
Amanda Dubord currently has a public Instagram profile, but no pictures of Lambesis and herself have been posted since Tim's 2016 release.
10 Shocking Crimes in Rock + Metal History
See As I Lay Dying in the 50 Best Metal Bands Who Released Their First Album in the 21st Century