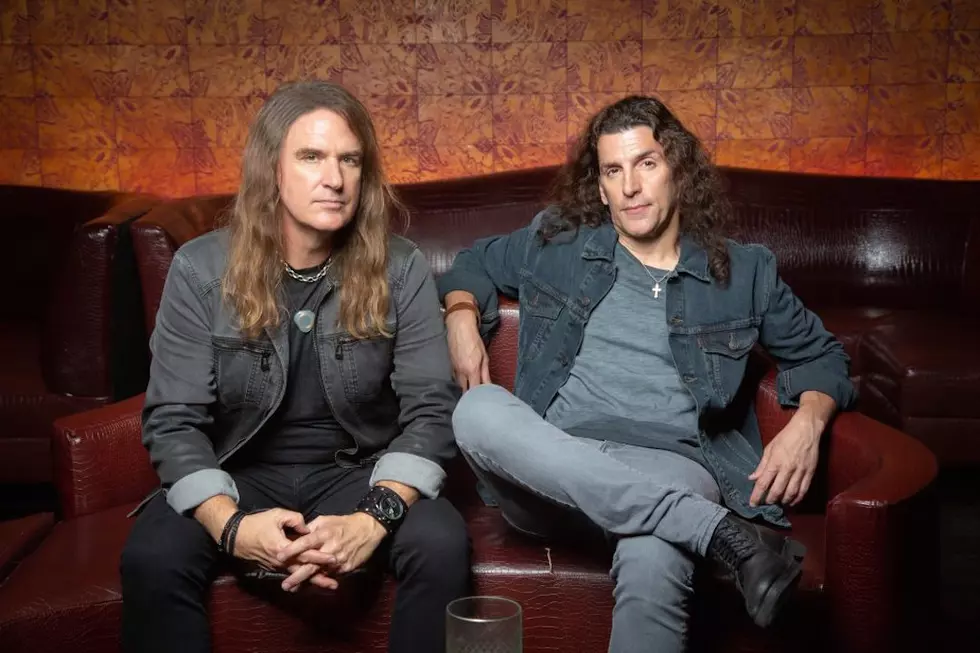 Altitudes & Attitude (David Ellefson, Frank Bello) Share New Song 'Late'
provided by: Kid Logic Media
There's overtones of gloom on "Late," but the song is powered by a punk-addled upbeat rhythm to contrast the atmosphere. It's a straight ahead, heels-in-the-dirt rocker and a far cry from the thrash aggression both of these bassists are known for.
"I've learned that writing songs is very cathartic," says Bello, who has a habit of writing every day. "A lot of these lyrics are about the inner struggles of my life, and about the rage that has built up from my life experiences—my brother's murder; my father abandoning my family when we were young, leaving us with no funds to pay the bills. … The ups and downs of life in general. I've always had an anger inside that music really helps me deal with," he continues.
"The album has the perfect title," Ellefson chimes in. "This is music that has been living inside of us for so long. There's a big musical part of each of us that doesn't get heard anywhere else."
Get It Out will be released on Jan. 18 through Megaforce and can be pre-ordered here. Loudwire will host a live conversation with Altitudes and Attitudes on Jan. 22 at Musicians Institute in Los Angeles. The event will be moderated by Ryan J. Downey and it's free to attend. RSVP now at this location. Use the code "THRASH" to reserve your spot.
Top 50 Thrash Albums of All Time