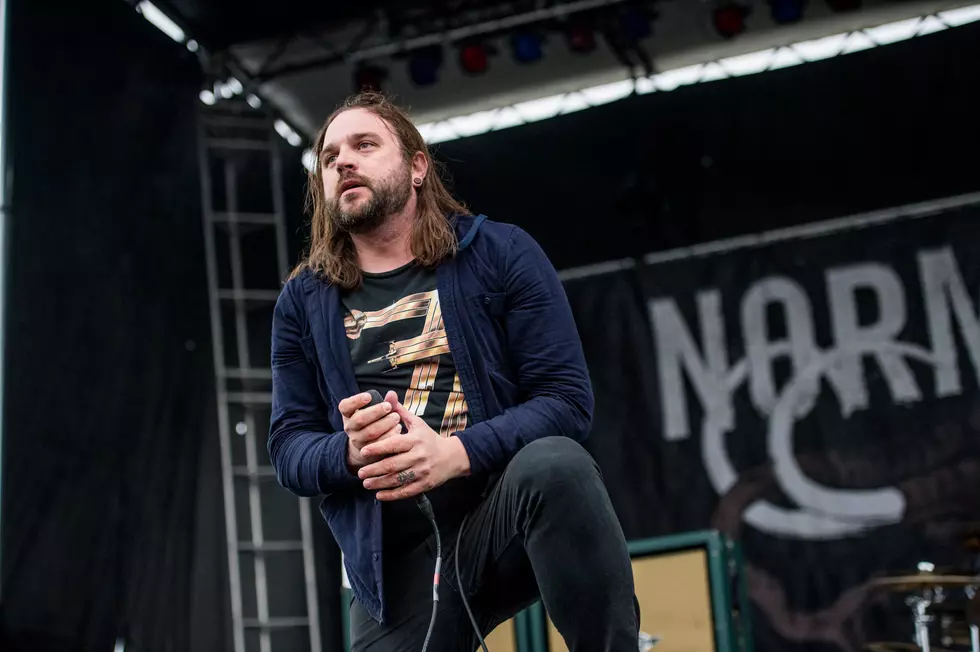 Alleged Drunk Driver Crashes Into Home of Norma Jean Frontman
Amy Harris for Loudwire
An alleged drunk driver crashed into the home of Norma Jean frontman Cory Brandan, crushing a part of the musician's home wall. Brandan shared photos of the incident, depicting a totaled SUV in his yard.
Norma Jean are one of the few active bands with no original or classic members left. Having started in 1997, Norma Jean's most longstanding member is Brandan, who joined the metalcore band in 2004. Brandan has contributed vocals to every Norma Jean album except the group's 2002 debut full-length, Bless the Martyr and Kiss the Child.
The singer's home was laid to waste after a vehicle swerved onto Brandan's property. "Someone crashed into my house!" he begins. "Everything is fine. Crushed part of my wall. They were both hammered. Driver got arrested. They were trying to leave when I went out and the woman driving was like 'I don't know this area very well and made a bad turn' LOL! Into a ditch, across my driveway, through my yard, all the way into my house."
Thankfully, Brandan was not injured in the wreck. Norma Jean's latest album, All Hail, was released earlier this year via Solid State Records. Click here to grab a copy.
The 50 Best Metal Albums of 2019