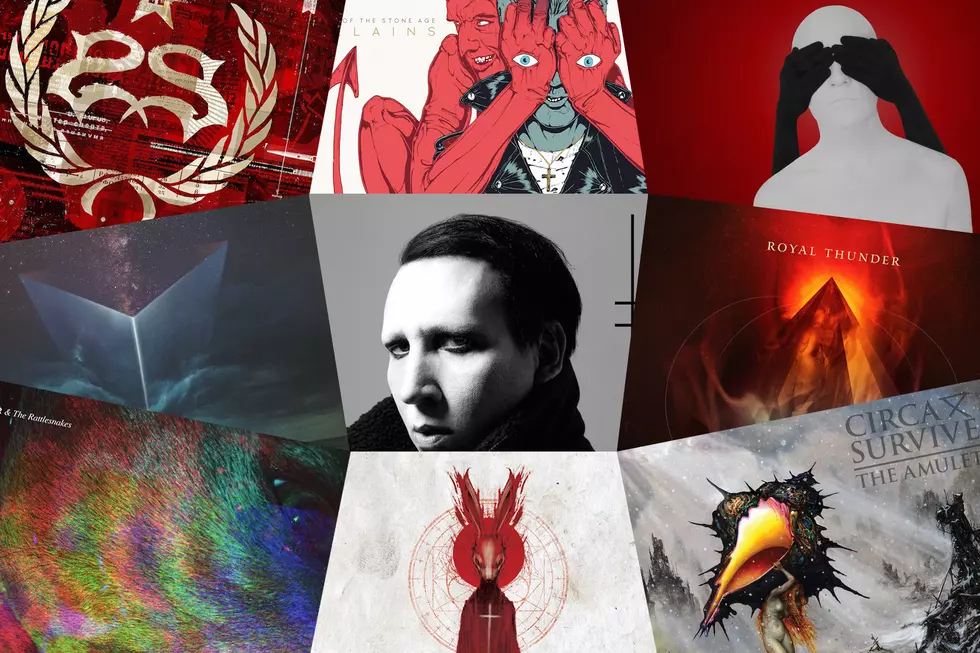 25 Best Hard Rock Albums of 2017
Roadrunner / Matador / Better Noise / Razor & Tie / Loma Vista / Spinefarm / International Death Cult / Canine Riot / Concord / Hopeless
2017 is winding down and we've had quite the year in hard rock. There are the bands you expect to see like Foo Fighters, Papa Roach, Marilyn Manson, Stone Sour, Seether, Queens of the Stone Age and In This Moment, who have been dominating radio over the last few years and continue to do so with fresh, stellar new offerings that continue to raise the bar and push them to new heights.
But there's also a batch of newer bands that are knocking down the door and demanding their seat at the table like Nothing More, Royal Blood and Starset, as all three acts took major strides with their sophomore sets. And let's not forget some breakout bands like Ded, My Ticket Home and Royal Thunder who made us all stand up and take notice in 2017.
The year also gave us a chance to welcome back some older familiar favorites. Quicksand and At the Drive In decided to release new music after finding their reunions successful and Living Colour, Fireball Ministry and Frenzal Rhomb all made their returns after lengthy layoffs between albums.
So head below as we revisit the year that was and count down the 25 Best Hard Rock Albums of 2017.
Best Hard Rock Albums of 2017